In the 4 days, you'll learn…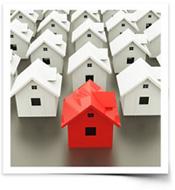 You need to know what the new rules or strategies are – some of these strategies are next to zero risk investing!
Have multiple streams of income.
Learn the mistakes that have cost people time and money and you avoid them at all cost.
Many investors have lost money in property because they don't know what the deal breakers are.
Therefore, you must know…

Here are some examples of typical deal breakers:
Not having the right solicitors
Mortgage lenders pulling the plug at the last minute
Getting the valuation wrong
Saying the wrong thing at the wrong time to mortgage lenders, sellers and surveyors
Unsolicited advice, e.g. friends, family lawyers, so-called experts on forums…
The property business could be disastrous for you if you don't do it right. You could get: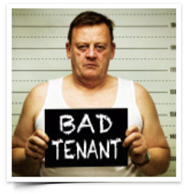 Hassle from tenants who don't pay you
Tenants trashing your house
Maintenance and managing your builders
Your phone constantly ringing
You wasting time driving around
Your rents not covering your mortgage
Void periods
There is one little known strategy that could save you from all of the above.
The "Strategy" that Eliminates the Headaches from Property Once and for All.

Once you learn this strategy, you would find the perfect tenants that
Pay you on time
Pay you more rent
Take care of your maintenance
Stay for years so you don't worry about them handing in their notice
Willing to fix up your house at

their cost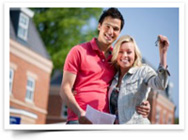 This strategy is what the most successful property investors use today. There is a HUGE demand that is not being met right now and that's why we need to share with you this opportunity with you so we could work together.
When you come to this event, you'll also learn…
How you can get started in property and beat the pro's with no experience
Stop losing money in the bank and make your money work hard for you
How you build income assets that look after your retirement and leaves a legacy
Where you can find all the money to invest that other investors have no clue about
The "strategy" for building a property business on the side even if you have no time
Do You Even Stand A Chance of Retiring At Retirement Age?

Let me share with you a little known fact.
According to a recent survey, most people have almost no chance of retiring at their retirement age.
Here's a little calculation…
Let's say you plan to retire on £3,000 a month to live comfortably at the age of 65.
You would need £3,000 x 12 months = £36,000 a year.
The average life expectancy in the UK is 80 years. That means there are 15 years left that you have to fund before you die.
By the time you retire, you would need to have saved £36,000 x 15 years to live = £540,000 in the bank. With inflation, it's likely to be double to £1,080,000.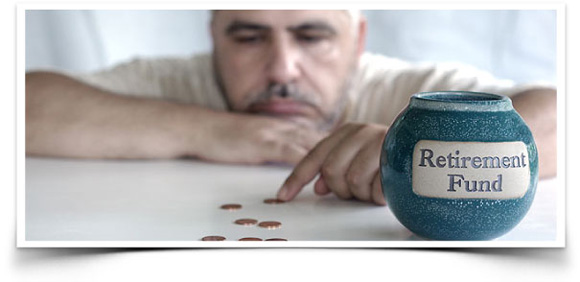 So the question is… what are you doing right now to make sure you have this kind of money in your bank by the time you are 65 so you can live comfortably?
What are you going to do when your income stops when you retire? (Hint: Have lots of properties that make you money every single month without having to work)
If you don't own any assets, the chance is that you are highly unlikely to retire comfortably, let alone retiring early.
The 1:10 Strategy to Retire Early while Others Retire Broke

It's crucial that you learn them and take action right now because…
The earlier you start, the faster you can retire – your legacy starts now
Time is running out (how long do you have to live?)
This market is a once-in-a-lifetime opportunity and there probably won't be another one for decades to come
If you don't do it now, you will never make money. This is your opportunity cost.
You are losing your savings due to inflation
If you don't invest your money now, you would end up spending it anyway
The Quickest Way to Invest in Property without Saving for Years for a Deposit

It's the truth – there are millions of people renting property right now because they can't save enough money for a deposit to buy their first home, let alone becoming a property investor.
Many are well into their 30s / 40s and have resorted to living at home.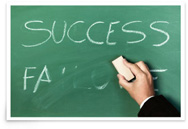 When you come to this event, you'll quickly learn that:
Most "deals" require little or no money down
There are alternative finances that are not from the banks
If you just know this little known technique, you could be investing in your first property within 30 days.
If You're Not Investing Money, You are Losing Money Every Single Day!

You will also learn…
The quickest way to get you on the property ladder without saving for years
The 1:10 strategy for you to retire early while others retire broke
The 12 killer mistakes that could wipe you out in property
How you can start your property business with as little risk as possible
The "strategy" that eliminates your headaches and hassles from property once and for all.
How to build your property success team that supports you
How you could become a property deal magnet and never beg for deals again
Do or Die. Which One Would You Choose?

Whatever decision you make now will change your life forever.
Opportunities come and go. The question is how much longer are you willing to let opportunities pass you by, because it may not come again?
Everyone has the same 24 hours in the day so why are some people rich while others are poor. It' not about your available resources; it's about how resourceful you are.
My mentor once asked me that we have either reasons or results – which one is it going to be?
It's time to change and do something different, isn't it?
Here's a quote that will help you decide.

I look forward to helping you succeed with whatever time we have left.
Best wishes,

P.S. Let me make a prediction that by the end of the event, you WILL come up to me, look me in the eyes and sincerely thank me for this opportunity.